Breaking News:

Americans Fond of Watching TV!

Fact: Messages are more easily consumed when watching them as opposed to reading them.

So why don't more organizations use video to carry their messages? The answer lies in  outdated assumptions about cost and skepticism many have that their message will make good video.  Both assumptions are very often erroneous.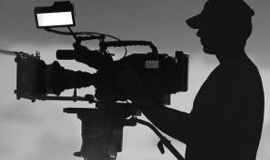 First, the cost of video has come down. What once cost $50K to produce can now be done on a laptop with video editing software.  Even a modest budget can produce professional quality video for your Web site or social media efforts.

Among the many applications for video are:

V-Brochure – Tell the world about your organization in a crisp, refined two-minute video that appears on your Web site or can be sent virally to your key stakeholders. It typically includes facility shots, executive and customer interviews and graphics to depict value.  It'll incorporate cool music and expert transitions too!

V-Case study – Instead of expecting potential customers to read through extensive text case studies, send them a three-minute video featuring your best client examples.

V-Event – If you have an event that's not captured on video, did it ever really happen?

V-White Paper – Enhance your thought leadership program with a easy-to-watch video presentation.