The executives in your organization are the face.

Embrace the face!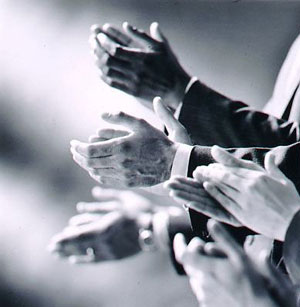 For better or worse, your top executives are the primary ambassadors of your organization to all internal and external stakeholders. Some executives relish this role. Others despise it. Either way, it's clear that an executive's personal reputation directly affects an organization's bottom line.

It's important to have a proactive plan in place to build your leaders personal brand equity.  This is typically done five ways.

Board and club memberships

Our executive visibility program helps executives define and position themselves as strong, visible, well-regarded and mission-focused leaders.  Call us to discuss.